ADAR, Holiday rental insurance covering cancellation, interruption of your stay, and property damage liability.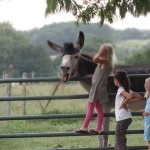 We strongly recommend that you take a travel insurance when booking for a vacation or a long winter stay. The premium represents about 4% of the total amount.
The ADAR insurance policy is specifically designed to cover any renter liability that may arise during the rental of an accommodation for less than three months, throughout Europe.
To see the conditions and calculate the premium depending on the amount and dates of your holiday, visit the ADAR website, recommended by all the holidays websites.
Be careful: you have only 10 days from the date of your rental commitment to subscribe an insurance with Adar.
In accordance with Article 511 R -1 III of the Insurance Code, our status of "indicator" in insurance products, allows us to put you in touch with our partner, but don't allow us to "present, propose or offer help for finalize insurance or reinsurance contracts or carry out other work preparatory to the conclusion ".
This ADAR insurance is just a suggestion seen on several holidays websites. You can of course decide to take one with your own insurance company.