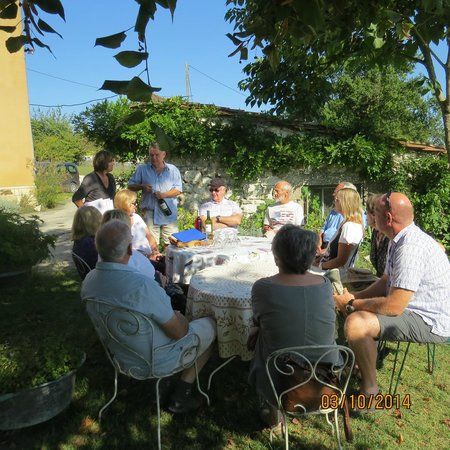 We have availabilities in July, so, why not decide to come for a wine tasting experience with Alex from Bergerac Wine Tours?
Welcome to Bergerac Wine Tours – Your Ideal Wine Tasting Experience
Increase your knowledge of the world famous Bergerac wines in our Bergerac Vineyard Tours! The Bergerac wine tradition started over 2000 years ago. The vineyards still stretch out on both sides of the river Dordogne, covering more than 12800 hectares, where a detailed 'La Route des Vins' shows the local vineyards along the way. Bergerac Wine Tours takes it a step further, adding the possibility to learn more about the terroir, sample its produce and meet the makers.
France & Wine Tours
Because the region is rather large and diverse in nature we have worked hard to come up with a relaxed "no rush" daily tour by liaising closely with established winemakers with impeccable reputations.
Our chateaux have award winning labels, they are family run and you will learn about (and taste) Organic wines and Organic production methods.
Did you know that, currently, there are around 2,000 producers of organic wine in the world and over 900 of these are based in France? With over 200 wineries located in the area, we are spoilt for choice!
In order to get the most out of your visit, Bergerac Wine Tours limits the amount of participants per tour. Our small-scale, intimate approach enables you to fully absorb the information given by the winemakers during our tasting sessions.
If you are looking for things to do in Dordogne, we will accompany you during the day, introducing you to the local people, the terroir and its produce.
Since we live here, we know this region like the back of our hand.
In addition to our wine tasting schedule, Bergerac Wine Tours includes a visit to several local, food producing farms. Here you can sample some of the delicacies the Aquitaine region is most famous for, including plums, chocolate or cheese; each product is made by farmers with generations of experience.
You Will:
Enjoy the region's beautiful surroundings in the company of experienced hosts.
Taste the various flavours of the local area, from a world famous 'Saussignac' to an outstanding organic 'Cotes de Bergerac' and learn about its background.
Savour exquisite, locally produced French delicacies.
Have the luxury of collection, drop off and a FREE home made lunch.
The Bergerac Wine Tasting and Terroir Tour:
€70 – per person, from 10:00 – 18:00.
09:30 – 10:00 AM pick up from your local hotel, gite or bed & breakfast.
Visit to a Château including a walk through its vineyard, receiving information about the terroir and production, followed by a wine tasting session.
Time to relax and enjoy our home made alfresco lunch overlooking the majestic Eymet vineyards. With the food we serve a local red, rosé wine, white wine and coffee.
Visit to a local food producing farm.
Visit to a local CO-OP including a walk through its vineyard, see its cellars and production methods. This CO-OP too is proud of its organically produced wines, which will be tasted afterwards.
17:00 – 18:00 drop off at your local hotel, gite or bed & breakfast.
To secure your spot, please see Bergerac Wine Tours Contact page.
Children Are Welcome
Price for a child (under 15) for a days' tour is €45.
We hope you will contact Alex to join Bergerac Wine Tours soon for an unforgettable wine tasting experience in the wonderful Dordogne!